12th International Congress for the Study of Child Language
Université du Québec à Montréal (UQÀM), Montreal, Canada
Tuesday, July 19 to Saturday, July 23, 2011
This website contains information about the IASCL Conference to be held in Montreal from Tuesday, July 19th to Saturday, July 23rd, 2011. This website will be regularly updated, so please check back later for additional news and information about the conference.
Why Montreal
We are very pleased to announce that the venue for the IASCL meeting in 2011 will be Montreal, Canada. The planned location for the conference is the Université du Québec à Montréal (UQÀM), located in the city's urban core.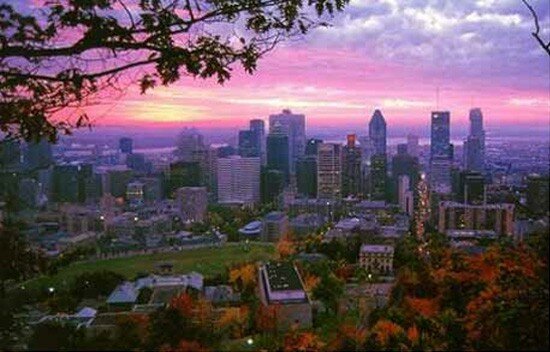 Montreal
The downtown location provides easy access to the conference via public transportation and the dates adhere to the long tradition of the IASCL conference being held in mid-July. In addition, at this time of the year, Montreal hosts a number of vibrant festivals (the Just for Laughs Comedy Festival, the International Fireworks Competition, the Nuits d'Afrique Music Festival [African Nights], to name a few)...
Read more >>
Submissions
SYMPOSIA PROPOSALS AND INDIVIDUAL POSTER PRESENTATIONS:
Submission of symposia and individual abstracts now closed.
Final acceptance notices have been sent to all submitters by
October 30, 2010 for the symposium proposals,
and by
December 18, 2010 for the individual poster abstracts.
Practical information
Please, check the website regularly for practical information about the conference venue, travel to and accommodation in Montreal, parallel events, etc.
A provisional program will be posted online as confirmations and schedules for various events, etc. are locked in.
Scientific Committee
Henri Cohen (UQÀM & Université Paris Descartes –CNRS)
Lucie Ménard (UQÀM)
Rushen Shi (UQÀM)
Mayada Elsabbagh (University College London)
Maya Hickmann (Université Paris VIII - CNRS)
Elena Lieven (Max Planck Institute for Evolutionary Anthropology)
Susan Goldin-Meadow (University of Chicago)
Marie-Thérèse Le Normand (INSERM & CNRS)
Anne-Marie Parisot (UQÀM)
Event Organization and Coordination
Henri Cohen
Suzanne Cailloux
Sanja Obradovic
Contact Information
For any inquiries you may have regarding the IASCL Montreal 2011 Conference, please contact:
Sanja Obradovic