Accomodations:
12th International Congress for the Study of Child Language
We have negotiated contracts with a number of hotels in the immediate vicinity of the University in the midst of Montrealís busiest tourist season, and obtained preferential rates for the year 2011. Rooms will be available at the following hotels: Gouverneur Hotel (120 rooms), Double Tree Plaza Hotel (150-200 rooms) and Hotel Lord Berri (50 rooms) all with reasonable pricing, for those who make reservations well in advance. All three hotels are within walking distance of the conference venue. Please refer to the contact information below.
When reserving your hotel room, you must indicate that you are participating in the IASCL 2011 Conference at UQÀM in order to obtain the preferential rate.
Guaranteed room reservations at these hotels will expire 100 days prior to the event. Participants must reserve their stay early.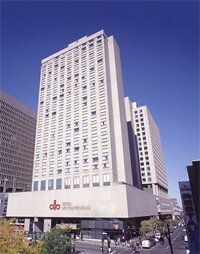 Hotel Gouverneur
MONTREAL HOTEL GOUVERNEUR
PLACE DUPUIS MONTRÉAL
1415 St. Hubert Street
Montreal, QC
Canada H2L 3Y9
https://reservations.ihotelier.com/...
This is a four-star hotel, located in the Latin Quarter of Montreal, a five-minute walk from the conference location. The preferential rate at this hotel for 2011 is $169 CAD in a standard room, with single or double occupancy. In addition, there is a 3% occupancy tax and 13% provincial and federal sales taxes.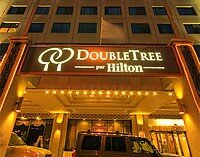 DoubleTree Hilton
DOUBLETREE PLAZA HOTEL (Hilton)
505 Sherbrooke Street East
Montreal, QC,
Canada H2L 4N3
www.cpmontreal.com/hotel/index.shtml
The preferential rates at this four-star hotel for 2011 are $159 CAD in a standard room, with single or double occupancy, or $170 CAD including breakfast. In addition, there is a 3% occupancy tax and 13% provincial and
federal sales taxes.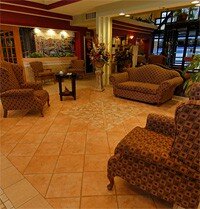 Hotel Lord Berri's Lobby
HOTEL LORD BERRI
1199 Berri Street
Montréal, QC
Canada H2L 4C6
http://www.lordberri.com/
A block of rooms has been reserved for IASCL participants at the Lord Berri Hotel, located in the heart of the Latin Quarter, a couple of minutes' walk from the conference venue. The rates are $119 CAD per room for single or double occupancy.
The sales tax of 15.5% and $3 per night occupancy tax are not included in the price.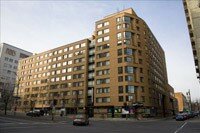 University Residences
RESIDENCES UNIVERSITAIRES
UNIVERSITY RESIDENCES
303 René-Lévesque Boulevard East,
Montreal, QC
Canada H2X 3Y3
Tel.
Fax:
Conveniently located in one of the most exciting neighborhoods of Montreal, the residence offers four different types of accommodation in 332 rooms. Linen and towels are included.
Reservations
: Please note that we did not reach an agreement with University residences about the advance rates for the year 2011. Therefore, if you are interested in accommodation at the residence, please reserve your room by contacting them at the number or address provided below. Studios and suites at quite reasonable prices are available. Reservations must be made preferably three to ten months in advance. It is a two-minute walk from the residence to the main venue.
Tel.:
http://residences-uqam.qc.ca/eng/e_welcome.htm